Your Integrated, Accomplished, and Experienced

Nationwide One-Stop Damage Expert
Ronald T. Smolarski, MA, CLCP, CEA, CRC, IPEC, LPC, CCM, CVE, CRV, CDEII
Producing defensible damages for 40+ years, resulting in multi-million dollar damage determinations from $2 million to $38 million and detecting overcharges of more than $1 million.
Specializing in providing information critical for today's cases of personal injury by offering integrated expertise.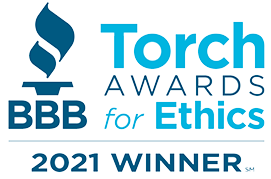 The Torch Award recognizes companies who "display an outstanding level of ethics and integrity in all that they do.
These organizations generate a high level of trust among their employees, customers, and those within their communities.
Do you have a Personal Injury or Wrongful Death case in discovery proceedings that requires integrated expertise?
Beacon Rehabilitation is available to help you assess and defend damages that your client or claimant deserves.
"I had the pleasure of working with Ronald Smolarski in connection with a case which involved a patient with Cerebral Palsy, along with a multitude of complex cognitive deficits. Mr. Smolarski gave an excellent comprehensive assessment of our clients long term needs and the costs corresponding thereto. Mr. Smolarski has a broad base of experience in rehabilitation, economics, and life care planning. His experience, his work product, and his willingness to accommodate schedules and deadlines made him a true asset to our case. I would highly recommend his services."
"Mr. Smolarski's powerful presentation makes the case try itself as far as damages are concerned. He's a superb Expert Witness."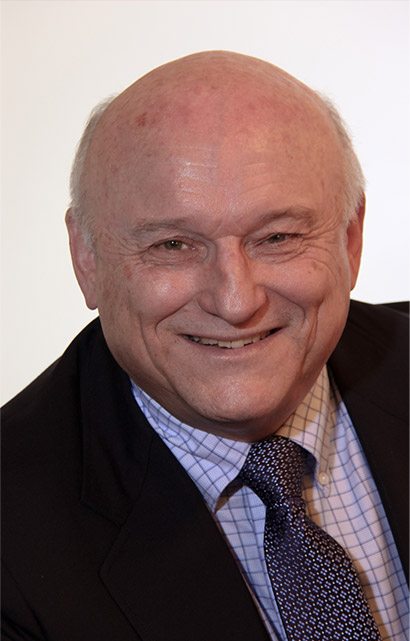 About Ronald Smolarski
Mr. Smolarski's (MA, CLCP, CEA, CRC, IPEC, LPC, CCM, CVE, CRV, CDEII) work is grounded in both the rehabilitation and economic aspects of disabilities. He has provided Economic Damages to the Legal Profession Since 1982.
His articles on Life Care Planning have appeared in national journals, legal publications and the Care Giver Educational Guide for Children with Developmental Disabilities.
Mr. Smolarski has provided services all throughout the United States and internationally in South Africa, Germany, Canada, and China. He has delivered expert testimony on Economic Loss/Wage Capacity, Vocational Evaluations, Functional Capacity Evaluations, and Medical Damages (Life Care Plan) in District Court, Circuit Court, Federal Court, Social Security, and Workers Compensation hearings.
Mr. Smolarski carries the following certifications:
Certified Life Care Planner
Forensic Economist (CEA)
Certified Functional Capacity Evaluator /Certified Disability Examiner II
Certified Vocational Evaluator
Diplomate - American Board of Vocational Experts
Diplomate - Certified Rehabilitation Vocationologist
Diplomate - American Board of Medical Psychotherapists and Psychodiagnosticians
Certified Rehabilitation Counselor
Licensed Professional Counselor
Certified International Psychometric Evaluator
Certified Case Manager
Beacon Rehabilitation adheres to the peer-reviewed Standards of Practice for Life Care Planning, which includes the Standards of Practice published by the International Association of Rehabilitation Professionals (IARP) and the International Academy of Life Care Planners.
Beacon Rehabilitation is Your One-Stop Damage Expert Contact Us Today!